Rhinoplasty is a cosmetic surgery that reshapes the nose. It can be done either for appearance or, in some cases, to correct a deviated septum. It's commonly referred to as a "nose job" and is associated in the minds of many with efforts by the rich and famous to achieve what they believe is perfection. In a recently released video, after a melodramatic introduction, a Turkish plastic surgeon demonstrates the way that 3-D printing can contribute to the art of body sculpting.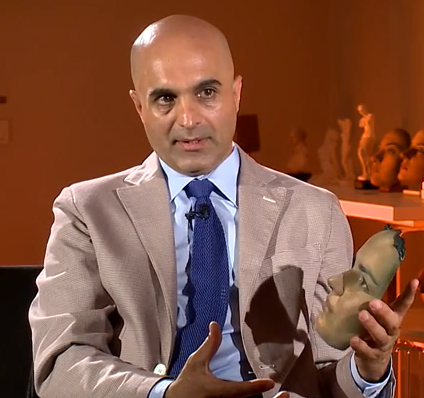 Dr. Yakub Avşar sees a very close relationship between design and cosmetic surgery. The artistry of plastic surgery can be seen most clearly in the physical models that he creates for his patients. In the past, he has handcrafted molds that allowed him to show his patients three-dimensional before and after images of themselves. However, he was never fully satisfied with those individually created masks.
Part of the reason for his dissatisfaction lay in the amount of time required for each creation. He also believed that there was a lack of realism in his sculptures, which did not allow him to accurately convey the changes that would take place. After seeing a demonstration of 3-D scanning and printing technology he immediately recognized the possibilities present in such technologies to convey realistic before and after images for his patients.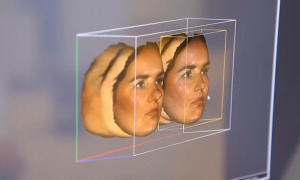 According to Dr. Avşar, he is the only aesthetic plastic surgeon in the world currently utilizing this technology in this way. His investment in education and infrastructure to integrate 3-D technology into his practice is quickly beginning to pay off
When patients visit his office he first creates a 3-D scan of their face. He uses a 3-D editing program to modify the scan to create an image representative of the patient's appearance after surgery. That image is then sent to be printed on his office 3-D printer, made by 3D Systems. Masks are printed in color out a white powder via a laser sintering process, the excess of
which is then removed from the build chamber with a vacuum. After being thoroughly cleaned the masks are then fixed in a solution bath.
Dr. Avşar described the benefits of this 3D modeling and printing technology to his practice and his patients:
"It is what the patients want. Before this time, it was not possible for us to show the patient. Feeling the 3 dimensional structure, what a sculpture makes for you is the feeling of depth. I think this is powerful, this technology, for patients in everyday practice."

The video, released by Dr. Avşar shows the transformation of a patient, a woman in her twenties from Stockholm. Her enthusiasm and excitement is infectious and she described the experience of seeing her face in the 3D 'after' print, as being magical. As for Dr. Avşar, he believes that providing patients undergoing any type of body modification surgery this type of service, will only continue to expand as more surgeons integrate these 3D modeling and printing techniques into their own practices.

If you were having a procedure like this done, would you pay extra for a 3D printed model of your 'after' self, prior to surgery? Discuss in the 3D printed rhinoplasty forum thread on 3DPB.com. Check out the full video below for more details on this procedure performed by Dr. Avşar.

https://3dprint.com/14054/rhinoplasty-3d-print/